The swimming pool can be an incredible form of physical activity. It's really versatile and can practice from rehabilitation training to high-level competitions, and the latter is what we will focus on in this article. Water is a way of weightlessness, so dry work, that is, weight-bearing training in water, is the decisive factor for our athletes and our own brand to achieve the best performance. If you want to learn how high-level athletes train and make the most of your workouts, you can't miss this article.
The world of swimmers
In the world of swimming, there are many tests, ranging from 50m to 1500m, excluding long-distance tests or even more than 10km. It is also called marathon swimming and is usually practiced on the open sea. With such a variety of existing tests, different swimmers will have completely different requirements in terms of strength and energy requirements.
Metabolic requirements
We will first discuss the requirements of metabolic levels and fatigue. According to the duration and intensity of the test, the "energy continuum" theory comes into play, that is, depending on the degree of effort, the energy ratio is different, and it is obtained aerobic or anaerobic.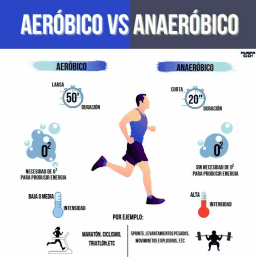 Velocity: If the test duration is approximately 10", we will exercise in it at maximum intensity, uc or ov is anaerobic and 10% is aerobic.

Anaerobic resistance: If the test is between 10″ and 60″, 70% anaerobic and 10% aerobic routes are required.

Aerobic resistance: after 2 minutes of testing, it reaches 60% and 40% respectively

Aerobic endurance: At 120 minutes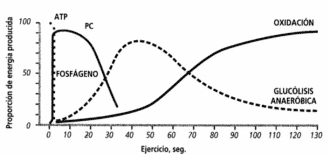 After understanding all of this, we must look for the type of training that is most suitable for our test, and seek the best transfer from the gym to the swimming pool. Sprinters who need higher ATP are different from long-distance runners who seek to achieve maximum aerobic capacity (VO2max).
Weight-bearing training
Like metabolic needs, the work done by long-distance runners and sprinters in the gym is very different.
During the preseason, we will gradually adjust the microcirculation, and then the other loading cycles, allowing our athletes to recover their speed after spending time at rest and without competition. Weight-bearing training will be very common, we will seek to do low-weight exercises on multiple repetitions, and aerobic exercise will dominate. We will also focus part of the training on the core, because strong stabilizers are essential for buoyancy and swimming.
Once we are in the season, we will divide the work according to our test:
− Long-distance runner
We will try to train with weights with the objective of gaining strength transferable to the pool, but without increasing excessively the amount of muscle mass since this weighs more than fat, which would spend a greater energy resource trying to stay afloat. Fat will help us not only in the supply of energy but will also help us not to sink.
Cardiorespiratory training will play a very important role, to work it we can use machines such as ergometers, airbike, elliptical, stationary bikes, etc..  Some exercises to take into account in our planning can be:
Rowing machine
Chest pull-ups and/or pull-ups
Triceps extension on machine
Bench press
Lunges
− Sprinter
The speed tests last very little time, or at least, that is the objective. As we have seen before this test would be anaerobic in almost all its totality. As for the training with loads, we will try to perform a power strength training applicable later to the aquatic environment. Some exercises to take into account in our planning can be:
Squat
Leg press
Rowing machine
Chest pull-ups and/or pull-ups
Triceps extension on machine
Biceps curl
Bench press
Lunges
Velocity-based training is an excellent training system for this purpose. Velocity-Based Training (VBT), is a training modality that focuses on achieving the maximum possible speed in your lifts or movements.
What benefits can I get from Velocity-Based Training?
More effective in strength/power improvement.

Improve neuromuscular fitness

More efficient, because you can get more with less time and less time, although we will delve into this concept later.

It is safer and less injurious, since the training is far from the failure.
In addition, if you have the kind of encoder provided by Vitruve, the exercise will be more precise because we will use the actual programmed load percentage for training, and you will be able to continuously control how your progress evolves, session by session.
We recommend that you invest 5 minutes in this "VBT Getting Started Guide", where we will explain step by step how to start training based on your lifting speed.
Although swimming can exercise almost the entire muscle, depending on the type of swimming you want to participate in, you should think more about the muscles involved.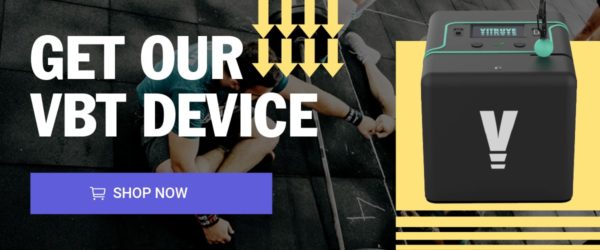 Train in your own pool
After the dry training is finished, it's time to get wet and see if the training is effective and if it is obvious that the transfer to the environment, we are looking for is obvious. We can use fins, pull buoys, swimsuits with weights and other elements.
Sprinters will pay more attention to technical aspects such as starting and turning in the series, which is the key to achieving the best results in the test. They usually do about 3000-4000m in total.
On the other hand, long-distance runners will seek to pay more attention to aerobic exercise, emphasizing prolonged strokes and kicking techniques, which are slightly slower than sprinters, but have mobility. The goal is to achieve a constant speed, but maintain a slight energy reserve to burst out and win the test at the end. They usually make about 5,500-6,000m.
Even so, this more technical aspect will depend on the swimmer, taking into account his age, his level, his style and the test of participating in the competition, as well as the long-term variables that must be paid attention to, in order to achieve as personalized training as possible. The requirements of the athletes.
Bibliografy
Apuntes asignatura de natación INEF
Balsalobre Fernández, C.,&Jiménez Reyes,P. (2014). Entrenamiento de Fuerza: nuevas perspectivas metodológicas.
Eric Helms, PhD, CSCS Andrea Valdez, MS Andy Morgan, BS. The Muscle and Strenght Pyramid: Entrenamiento; 2013