So, you are interested in beginning your journey with Vitruve, and implementing Velocity-Based Training. Congratulations! Whether you are an athlete or coach, Velocity-Based training can be a powerful tool to gain valuable data and real-time feedback to inform training and improve performance.
"Velocity Based Training? What is that?"
I remember the first time I saw an athlete at the gym with a string attached to their barbell.  After curious inquiries, they told me how they were using Velocity-Based Training and measuring the velocity of each of their lift repetitions. I had no idea what the encoder was (and that such a tool even existed!) and I assumed a device that tracked the barbell speed would be unaffordable and out of reach for me.
But thanks to technology advancements like never before, we have more opportunities like never before to use data and objective measures to optimize training and performance every day.  What was only accessible to elite athletes and facilities, is now in the hands of everyday athletes and used in commercial gyms.
Devices like Vitruve are becoming increasingly mainstream and affordable to athletes and coaches around the world, and Velocity-Based Training can be used for individuals and teams to gain a complete and accurate picture of their training in order to ensure they maximize every training session.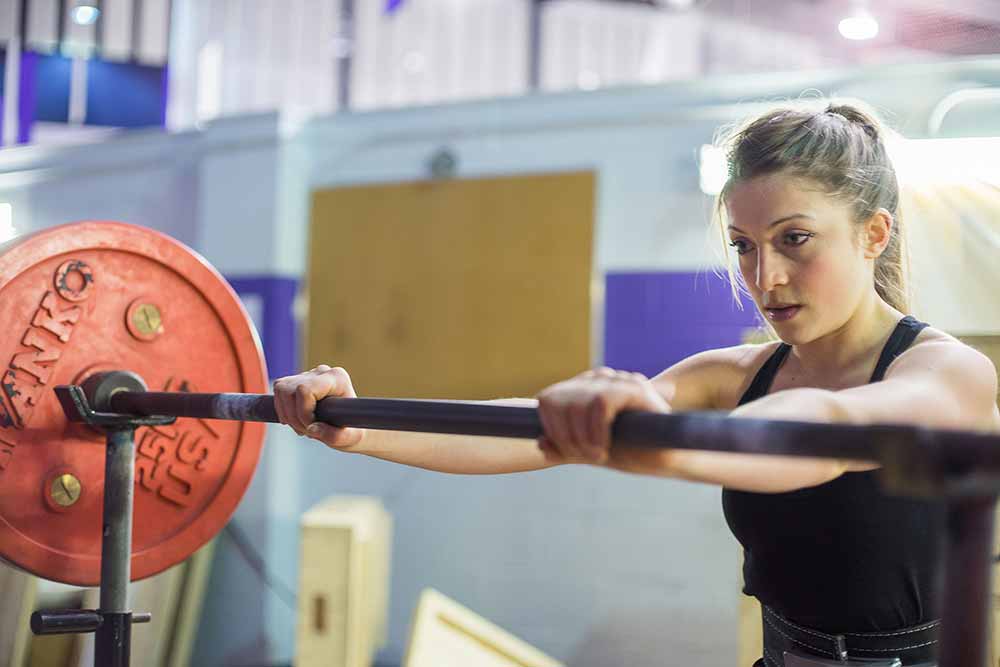 Unboxing Your Encoder
If you don't have your Vitruve encoder yet, you will need to get one in order to begin implementing Velocity-Based Training and the data provided.
Shopping for an encoder is easy on the Vitruve online shop and after ordering you will get your encoder package along with everything you will need to begin. Your Vitruve Encoder comes with a Velcro strap to attach to the barbell, a neoprene bag for storage, as well as a mico-B USB charger.
Additional accessories can also be purchased such as a magnetic roller hook, and various mounts and attachments to meet your various training needs. Vitruve offers worldwide fast free shipping, and you will be able to track your encoder from shipment from send-off to delivery at your doorstep.
I guarantee as an athlete or coach opening up your Vitruve encoder for the first time feels even better than Christmas!

Snapping a quick shot of the unboxed encoder prior to rushing to the gym to give it a try for the first time.
Setting Up Your Encoder
After unboxing your encoder, you will want to charge it fully with the charger provided prior to training with it for the first time. This will ensure battery health and will maintain the integrity of the hardware.
On an iPhone or iPad, you will also need to download the free Vitruve App and create your free account and profile. For coaches and Teams, a Teams App is also available. The Teams App is a great option for coaches to manage multiple athletes, as well as University and College Teams to have athletes data all in one place. Additionally, the App provides a competitive atmosphere through a leader board feature to bring out the best of athletes within a team setting.
You will next need to get your encoder attached and connected prior to lifting. Place the retractable string on the Vitruve encoder to your barbell using the attachment. The magnetic bottom of the device enables you to easily secure it on a rack or piece of gym equipment, or you can place it on top of a plate or other magnetic item to secure it to the ground.
The Teams App is a great option for coaches to manage multiple athletes, as well as University and College Teams to have athletes data all in one place
You can connect your encoder to your App via Bluetooth or WiFi through the instructions provided. The option to attach through Bluetooth means you can still use WiFi on your device on other applications as well as listen to music while you train. Improvements on the app or encoder? Future updates to both the encoder and application will be able to be easily implemented as technology changes and Vitruve launches new features so you don't need to purchase a new device every time.
Thanks to the screen directly on the top of the Vitruve encoder, you can still lift and view your session data without any additional software. This is perfect for if you forgot your iPad at home or if your phone dies.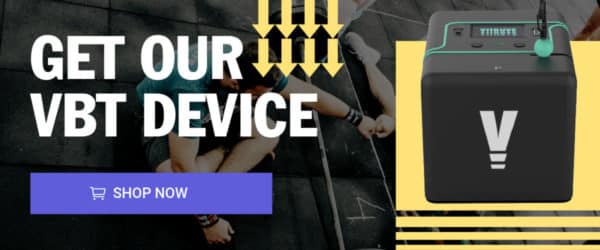 Lifting and with the Vitruve Encoder
Start simple. All the data measured and collected within a fraction of a second can be overwhelming at first!
Explore the best way to attach the encoder to the weight for different exercises. For consistent data every session, it's recommended placing the encoder in a similar position every time for each specific exercise.
Explore the different settings and features in the App. Learn how to delete reps, modify the range of motion to ensure no ghost reps are recorded, change from concentric to eccentric, transition between exercises, save your session, start and end a set. And more!
Don't worry, the App is very user friendly.  However, it is a new element to your training and it is best to familiarize yourself with it prior to any serious training as to not distract your session or miss any important data by mistake. Soon, you will be able to develop a session flow from setting up the device, moving from set to set, changing exercise, to transition to different days with ease.

Open your App, login, select your exercise, and begin your training session with the Vitruve encoder.
Incorporating Velocity Data into your Training & Programming
After you are used to your device, you can explore various programs strategy and structures using Velocity Based Training. It is time to lift fast!
Get used to training with intent and pushing every repetition at maximum speed. This is key to ensuring your data is accurate when lifting with different loads. Keep in mind that you are measuring velocity to make sure you're moving the optimal weight at an optimal speed.
A Velocity Profile is your specific set of velocity ranges for the different traits on all relevant lifts
Understand your training and goals is the first step. The velocity data and ranges for each person will vary greatly, as well as the velocity ranges and data from each lift. My session data varies greatly from my training partner's data as we are both very different lifters with different leverages and backgrounds. Through the tracker, you will gain a new awareness to your lifting and sport like never before.
This is why it's also important to create your unique Velocity Profile, which can be done on your Vitruve App. A Velocity Profile is your specific set of velocity ranges for the different traits on all relevant lifts. You will be able to complete a test and develop your unique formula by completing 4 records at varying weights. This will give a picture of your unique lifting for each exercise, and allow you to guide your future session training.

Athlete and coach discussing training data. Velocity Data can be used as an additional tool to optimize programming and lifter performance.
If you have a coach, be sure to communicate with them and work together for your training and implementation of data. You can use the Vitruve Team App, and data from each session is also easily shareable via CSV format to have everything all in one place.  Ways to use VBT for any Strength Coach include knowledge on your athletes load-velocity curve and lifting profile, daily 1RM and load planning, fatigue, competition, as well as the eccentric portion.
The App and sharing data can be particularly useful for online coaching and for when athletes and coaches cannot train in person. It provides objective data to make informed training decisions. With the Vitruve encoder, you can have objective lifting data immediately after every session, appropriately adapt training, manage fatigue, and avoid injury.
Tracking Progress. Let the Gains Begin!

It's time to put the Vitruve tracker into action for your goals and athletic gains. The device comes with a 2-year warranty, that covers any failure that has to do with a manufacturing defect. This means you have invested for the long term without worry.
Enjoy the process and learning about yourself and your lifting. With the tracker and app, you will be able to measure and track changes and continuously monitor your performance. Session after session you will be able to track your progress, push yourself, and visually see improvements in your lifting. Welcome to the data-driven training age and #VTBForYou.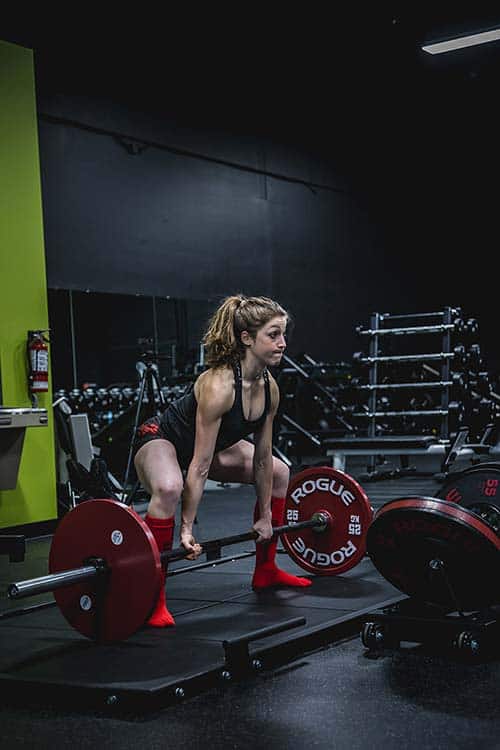 Want to know how to begin your VBT journey with Vitruve? Take a look at my very first video using the Vitruve tracker and learn the first steps! Watch until the end to discover some discount codes to get your own Vitruve encoder! Subscribe and join me in this Velocity-Based Training journey!
If you want to learn more about Vitruve system, check the post from Sam Portland speaking about VBT devices